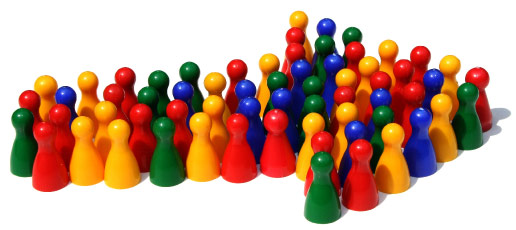 Terms and conditions
The term "Jenny Plested" or "us" or "we" refers to the owners of this website. The term "you" refers to the user or viewer of our website.
Access to and use of this website ("jennyplested.co.uk") is provided by Jenny Plested subject to the following terms:
If you continue to browse and use this website you are agreeing to comply with and be bound by the following terms and conditions of use, which shall take effect immediately on your first use of this website. If you do not agree to be legally bound by all the following terms please do not access and/or use this website.
We may change these terms at any time by posting changes online. Please review these terms regularly to ensure you are aware of any changes made by us. Your continued use of this website after changes are posted means you agree to be legally bound by these terms as updated and/or amended.
Use of this website
The content of the pages of this website is for your general information and use only. It is subject to change without notice.
You may not copy, reproduce, republish, download, post, broadcast, transmit, make available to the public, or otherwise use this website's content in any way except for your own personal, non-commercial use. You also agree not to adapt, alter or create a derivative work from any of this website's content except for your own personal, non-commercial use. Any other use of this website's content requires the prior written permission of us.
You agree to use this website only for lawful purposes, and in a way that does not infringe the rights of, restrict or inhibit anyone else's use and enjoyment of this website. Prohibited behaviour includes harassing or causing distress or inconvenience to any person, transmitting obscene or offensive content or disrupting the normal flow of dialogue within this website.
Disclaimers and Limitation of Liability
Neither we nor any third parties provide any warranty or guarantee as to the accuracy, timeliness, performance, completeness or suitability of the information and materials found or offered on this website for any particular purpose. You acknowledge that such information and materials may contain inaccuracies or errors and we expressly exclude liability for any such inaccuracies or errors to the fullest extent permitted by law.
Your use of any information or materials on this website is entirely at your own risk, for which we shall not be liable. It shall be your own responsibility to ensure that any products, services or information available through this website meet your specific requirements.
From time to time this website may also include links to other websites. These links are provided for your convenience to provide further information. They do not signify that we endorse the website(s). We have no responsibility for the content of the linked website(s).
Intellectual Property
This website contains material which is owned by or licensed to us. This material includes, but is not limited to, the design, layout, look, appearance and graphics. Reproduction is prohibited other than in accordance with the copyright notice, which forms part of these terms and conditions.
All trademarks reproduced in this website, which are not the property of, or licensed to the operator, are acknowledged on the website.
Unauthorised use of this website may give to a claim for damages and/or be a criminal offence.
You may not create a link to this website from another website or document without our prior emailed consent.
General
If there is any conflict between these terms and specific terms appearing elsewhere on this website then the latter shall prevail.
If any of these terms are determined to be illegal, invalid or otherwise unenforceable by reason of the laws of any state or country in which these terms are intended to be effective, then to the extent and within the jurisdiction in which that term is illegal, invalid or unenforceable, it shall be severed and deleted from these terms and the remaining terms shall survive, remain in full force and effect and continue to be binding and enforceable.
Your use of this website and any dispute arising out of such use of the website is subject to the laws of England and Wales.
Privacy policy
The purpose of this statement is to set out how we use personal information that we may obtain about you. By registering as a user of the services provided by us and by using this website generally you agree to this use.
When you communicate with us you will be asked to provide certain information such as your contact details. This data will be stored and used to fulfil our agreement with you.
We may use information that you provide or that is obtained by us;

to register you with our website and to administer our website services.
for assessment and analysis e.g. market, customer and product analysis to enable us to review, develop and improve the services which we offer and to enable us to provide you and other customers with relevant information through our marketing programme. We may use your information to make decisions about you and select products or services which we think will interest you from the information we have. We may inform you (by email, telephone, text message, mail or otherwise) about products and services which we consider may be of interest to you. If you do not wish us to use or share your information for marketing purposes, contact us via info

@

jennyplested.co.uk.
for the prevention and detection of fraud.

We may give information about you to the following, who may use it for the same purpose as set out above:

to other companies in the Group
to employees and agents of the Group to administer any accounts, products and services provided to you by the Group now or in the future:
agents who profile your data so that we may tailor the goods/services we offer to your specific needs.

We may also disclose your information:

to anyone to whom we transfer or may transfer our rights and duties under our agreement with you;
if we have a duty to do so or if the law allows us to do so.

In order that we can monitor and improve the website, we may gather certain information about you when you use it, including details of your domain name and IP address, operating system, browser, version and the website that you visited prior to our site, including the use of cookies.
We may supplement the information that you provide to us with information that we receive from third parties.
We endeavour to take all reasonable steps to protect your personal information. However, we cannot guarantee the security of any data you disclose online. You accept the inherent security risks of providing information and dealing online over the Internet and will not hold us responsible for any breach of security unless this is due to our negligence or wilful default.
You have the right to see personal data (as defined in the Data Protection Act) that we keep about you, upon receipt of a written request and payment of a fee. If you are concerned that any of the information we hold is incorrect please contact us.
In the course of undertaking the activities specified in this privacy policy we may transfer data outside the European Economic Area to countries which do not have data protection laws or to countries where your privacy and other fundamental rights may not be protected as extensively as in the United Kingdom.
Please note that any products and services are supplied subject to our standard terms and conditions.
If you have any comments or queries in connection with our privacy policy please email info@jennyplested.co.uk.